Please
e-mail me
if you'd like to discuss how I can help your business with new products balancing great ID and robust engineering.
---
Bio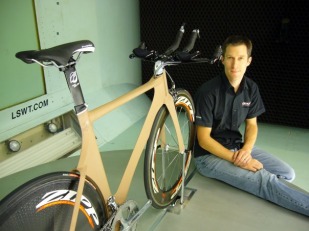 Tim Lane has developed, designed and engineered some of the worlds most advanced bicycle frames and components for all bicycle market segments from flagship aerodynamic road and time-trial racing bikes, to lifestyle fashion cruisers.

Of particular note:
He conceived of, designed and engineered a time-trial bike (the Felt DA), road race bike (the Felt AR) and steering system / handlebar (the Bayonet), which have been demonstrated in wind tunnel testing to be the most aerodynamic available. These have been used in the Tour de France and the 2008 Olympic Games.
He conceived of new technologies and successfully prosecuted patents to protect innovations which were critical to the growth and success of the Felt Bicycles brand.

In his MPhil Research Degree in Mechanical Engineering, Tim specialized in Fluid Mechanics; the research work involved countless hours of CFD and flow lab experimentation.
---
---